The FAQ page template in Pipeline allows you to build a Frequently Asked Questions page with accordion style drop-down options: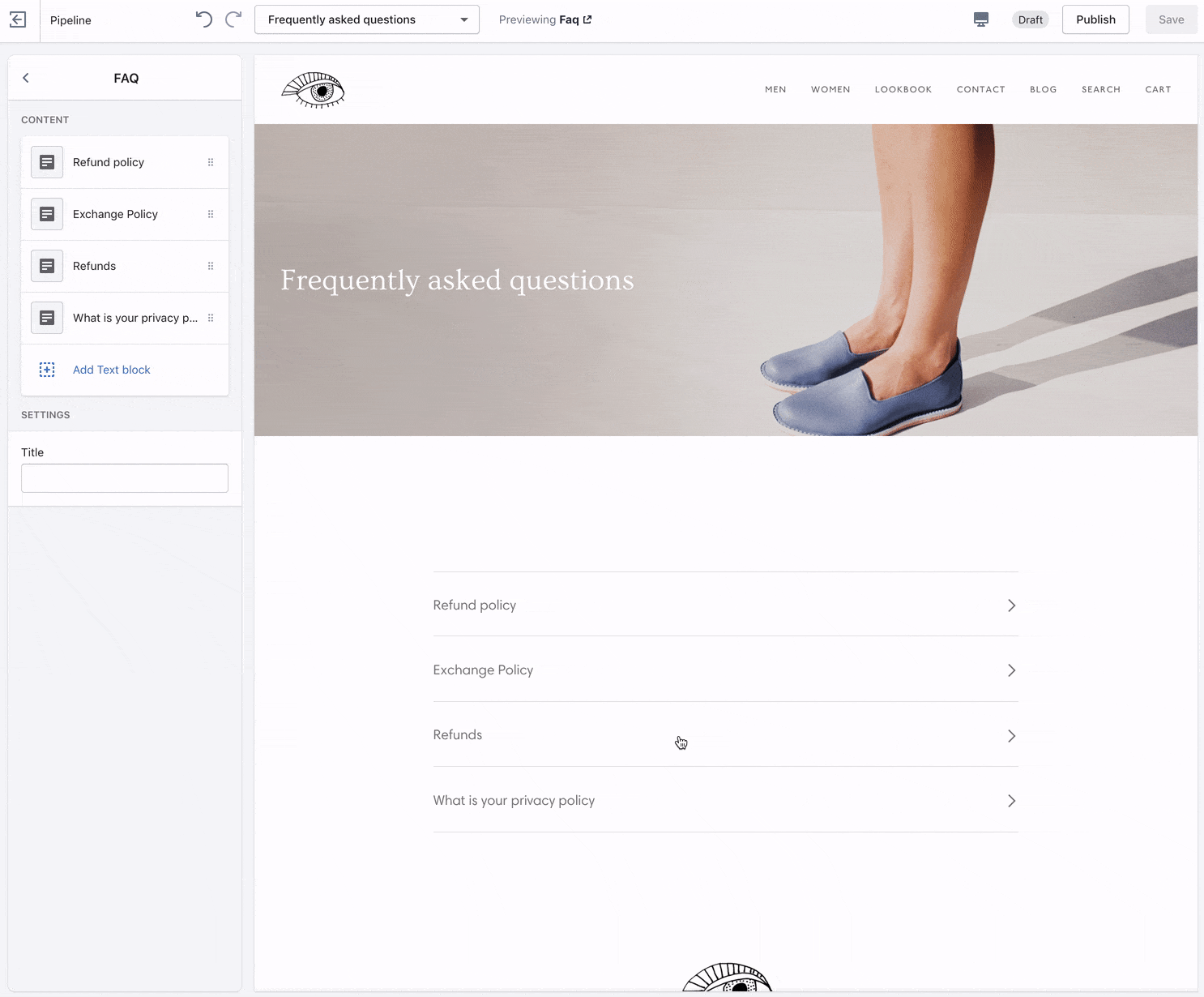 Choose page.faq as your page template in the Shopify Admin for pages: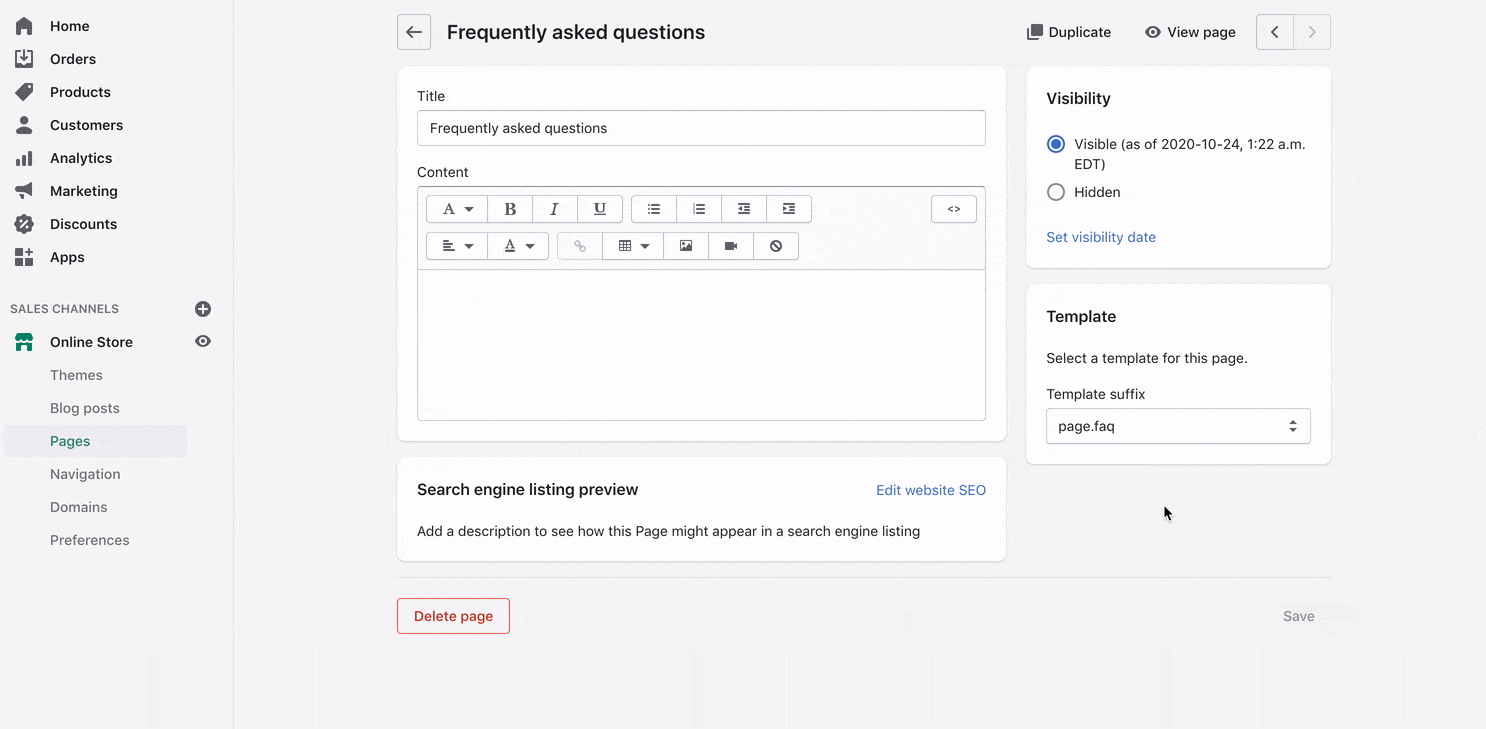 In the Theme Editor, navigate to the page the template:
Add Text blocks for each FAQ item:
​
Use Page images to add a banner image at the top of your FAQ. Return to the Custom page template and choose Page images. Then, choose Add page:
​
With Page images, you can associate a unique image to any of your Shopify Pages. Manage each image and page associate in Page images.